what is laser hair removal?
Laser Hair removal is permanent hair removal using laser light technology. The energy from the laser is used to destroy the hair follicles, with the goal of producing smooth hairless skin. No more shaving or waxing! When it comes to managing areas of unwanted body hair, most men and women resort to razors, wax, tweezers, or other conventional methods for the short-term management of this aesthetic concern. While these methods temporarily remove the hair shaft from the surface of the skin, they do not target the underlying source of hair growth underneath the surface. Laser hair removal goes one step further for more permanent reduction of unwanted body hair.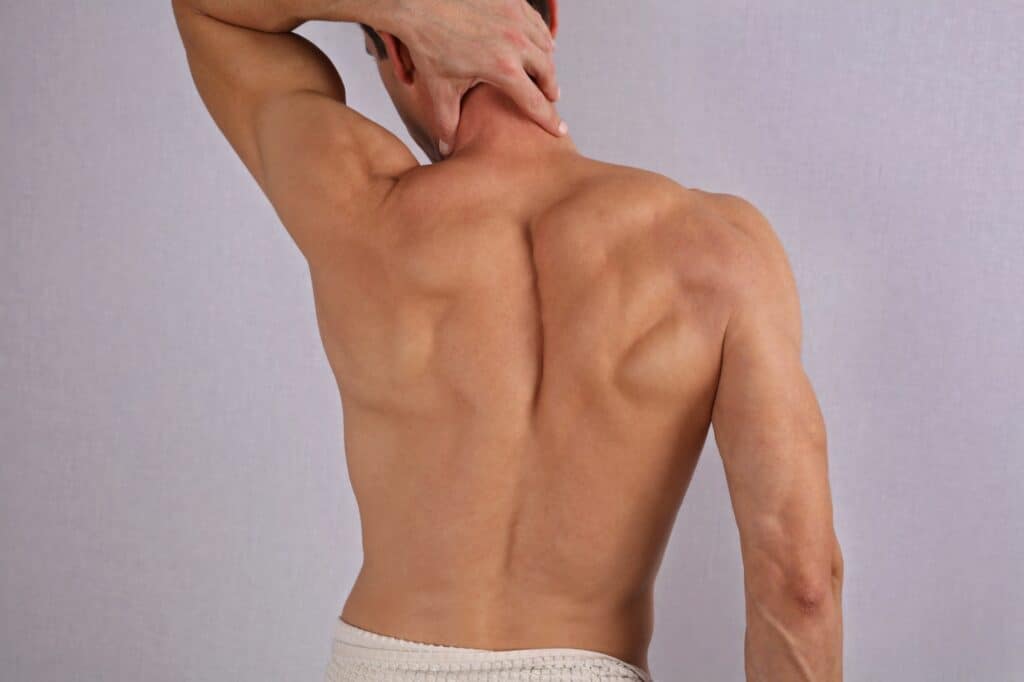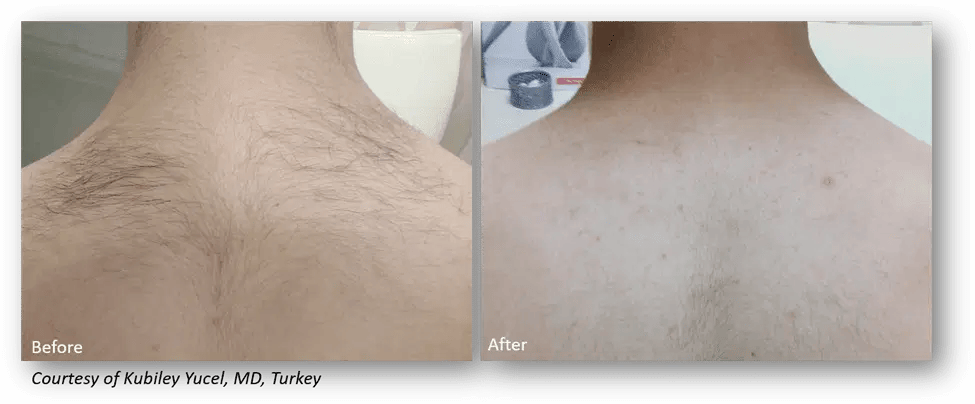 how long does laser hair removal last?
Once a follicle is killed, it can no longer grow hair. In this way, Laser Hair Removal is truly permanent. However, your body tends to make new dark hairs by recruiting those tiny follicles with light faint hairs (called vellus hairs) over time. So, eventually there may be a few errant dark hairs in a treated area over time. This is why people sometimes need a touch up after treatment.
how many sessions does laser hair removal take?
Most laser hair removal devices require 6-10 sessions to fully treat an area. Clarity II treats up to 45%* faster than other devices with potentially fewer sessions to reach desired outcome.
how long is each session?
The time it takes to treat each area depends on how large an area it is and what laser is being used. With the Clarity II, we have the fastest technology. The lip and chin or underarms are the fastest treatments because they are small– this will take about 5 minutes. A full back can be done in about 20 minutes. These times will be a lot longer with other devices.
What kind of laser works best for Laser Hair Removal?
The best lasers for Laser Hair Removal are dual-wavelength lasers with fast cooling. Though other types of lasers can work to remove hair, only a dual Alexandrite and Nd-Yag laser is safe on all skin types. At Glow Medispa, we have the top laser for hair removal in the industry, the Lutronic Clarity II.
CLARITY II-- With IntelliTrak technology
Clarity II is a state-of-the-art, FDA-approved laser platform that can provide hair removal and numerous skin rejuvenation benefits, depending on the patient's goals. The revolutionary system is safe for nearly all skin types, offers far less discomfort than other laser treatments, permanent body hair reduction and a wide range of significant skin improvements. Clarity II is a versatile high-powered 755/1064nm dual wavelength laser platform that brilliantly & rapidly removes hair, pigment, and vascular lesions in all skin types.
How much is laser hair removal?
The American Society of Plastic Surgeons 2020 survey showed the average cost of laser hair removal is $389 per session, with a typical range from $150 to $900, depending on the place and body part. For a complete discussion of pricing in the industry, check out this blog post. At Glow Medispa, our prices range from $150 for small parts to $700 for full legs. For a full list of pricing, see our price list on the web site here.
| | | |
| --- | --- | --- |
| Hair Removal For Face | Time | Price |
| Lip and Chin | 15 minutes | $150 |
| Cheeks | 15 minutes | $150 |
| Full Face | 30 minutes | $450 |
| | | |
| Hair Removal For Legs | Time | Price |
| Half Legs | 30 minutes | $400 |
| Full legs | 45 minutes | $700 |
| | | |
| Hair Removal For Bikini | Time | Price |
| Bikini Line | 20 minutes | $250 |
| Hair Removal For Brazilian | Time | Price |
| Brazilian | 30 minutes | $450 |
| | | |
| Hair Removal For Back | Time | Price |
| Full Back | 45 minutes | $500 |
| | | |
| Hair Removal For Chest | Time | Price |
| Full Chest | 30 minutes | $400 |
how does laser hair removal work with the clarity ii laser?
One major advantage of the Clarity II is that it is safe for nearly every skin type, ranging from light to dark: Clarity II operates using two wavelengths and is one of the few lasers that is considered safe for dark skin, and asian skin as well. Most other laser treatments use only one wavelength, which can affect the skin cells and poses a risk of skin discoloration. Both lasers specifically target the dark pigment in hair follicles, destroying them and preventing future growth. The Alexandrite 755nm wavelength is typically used for lighter skin and the Nd-Yag 1064nm wavelength is used for darker skin types. The hair treated must be in the correct phase of its growth cycle (the anagen phase when it has the most pigment). At any given time, only 15-20 percent of the hair is in this phase, so the treatments are timed with your hair cycle. To eliminate all the dark hair in an area, patients generally need to receive 6-8 treatments. It will not work on blond, white or gray hairs.
advantages of the Clarity II laser:
Fast: Each treatment ranges from just a few minutes to one hour, depending on how many areas are being treated.
The device has adjustable settings: to allow the aesthetic specialist to change the diameter of the laser to remove hair on larger areas like the chest, back, and legs using fewer laser passes.
Fewer treatments required: When compared with other laser treatments, Clarity II provides quicker results. Many patients are satisfied with their hair removal results after six or fewer sessions, rather than ten or more using older lasers.
Are there any side effects with Laser Hair Removal?
Treated areas may appear slightly red or flushed, but this mild side effect typically subsides quickly, and most patients return to normal activities immediately. Hairs will gradually fall out over the first few days, and patients should notice visible hair reduction in as little as one treatment although multiple sessions are generally required for optimal results.
During your consultation, we will let you know what you can expect, how many sessions you may need, how you can prepare, and all additional safety information that may be relevant to your treatment.
want to learn more?
Do you have areas of unwanted hair on your body that you're tired of shaving, waxing, or plucking? At Glow Medispa, we have a more permanent solution to unwanted body hair with our safe and effective laser hair removal treatments. Contact Glow Medispa today today to schedule a consultation and find out how laser hair removal can maintain your silky smooth skin without any uncomfortable razor burn, ingrown hairs, or stubble.
contact us
Serving greater Seattle and the Eastside, Glow Medispa was founded by Dr. Katherine Dee.