Laser resurfacing with lasemd ultra
Glow MediSpa is proud to offer laser resurfacing & skin rejuvenation in Seattle & Kirkland with the LaseMD Ultra system from Lutronic. This new laser system uses non-ablative fractional laser energy and allows us to provide skin resurfacing treatments with less downtime than traditional skin resurfacing treatments. If you are looking for a treatment that can help improve the appearance of acne scarring, reduce unwanted pigmentation, and improve the overall tone and texture of your skin, our LaseMD skin rejuvenation treatments may be the right choice for you! LaseMD Ultra even stimulates collagen!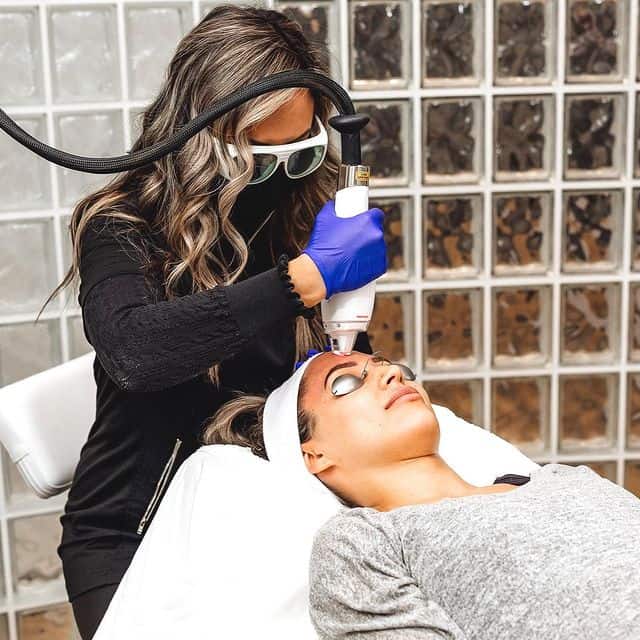 what is lasemd skin rejuvenation?
Our LaseMD Ultra treatments provide gentle skin rejuvenation using a Fractional Thulium 1927nm laser to revitalize and refresh your skin. This treatment uses fractional, non-ablative laser energy to create multiple micro-channels in the skin that work to stimulate the body's natural healing response and the production of collagen and elastin for an improvement in the tone and texture of the skin. The LaseMD system can be used in varying intensities to treat a variety of skin concerns and imperfections, including pigmented lesions, some forms of acne scarring, uneven texture, and other visible signs of age.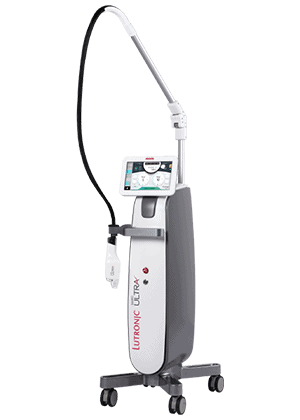 Find out how you can refresh and rejuvenate your skin for a vibrant, younger-looking appearance with the LaseMD skin rejuvenation treatments offered at Glow MediSpa! Contact our at Kirkland or Seattle offices today for more information or to schedule your consultation with a member of our team!
benefits of lasemd treatments
Minimal downtime

Skin Resurfacing

Improvement in uneven skin tone and texture

Reduces acne scarring

Improves pigmented lesions

Improves the appearance of fine lines and wrinkles
how many treatments will i need?
The number of treatments needed to achieve the maximum effectiveness of this skin rejuvenation treatment may vary from patient to patient depending on skin concerns, the condition(s) being treated, and the patient's desired results. During your consultation, we will discuss your goals for treatment and review your skin type and skin concerns, and determine the appropriate treatment plan to help you achieve your optimal results.
what results can i expect?
Many patients experience visible improvement in the tone, texture, and overall quality of their skin following their first treatment session. With each successive treatment, you will see more noticeable improvement in the visible signs of age and the overall quality of your skin. Individual results may vary.
is there any downtime?
The length of downtime can vary depending on the intensity of your treatment and the conditions being treated. Most patients are able to resume their normal activities within a single day of their treatment session. Most patients experience very little downtime following their LaseMD skin rejuvenation treatment. Some patients may experience some mild redness in the treatment area for the first few hours following the treatment session. Following your treatment session, we will review further post-treatment care and discuss how you can achieve your best results.
find out more
Are you interested in learning more about how you can benefit from the LaseMD skin rejuvenation treatments offered at Glow Medispa? Contact our office in Seattle or Kirkland today for further information or to schedule a consultation. We look forward to assisting you!
contact us