Better than PRP
KeraLase promises to be more effective than PRP and is almost completely painless. The Keralase Treatment combines our LaseMD Ultra Fractional laser with Kerafactor Serum. This treatment is designed to stimulate hair growth in men and women who are suffering from classic adult-pattern thinning, sudden hair loss seen after pregnancy, or during postmenopausal years in women.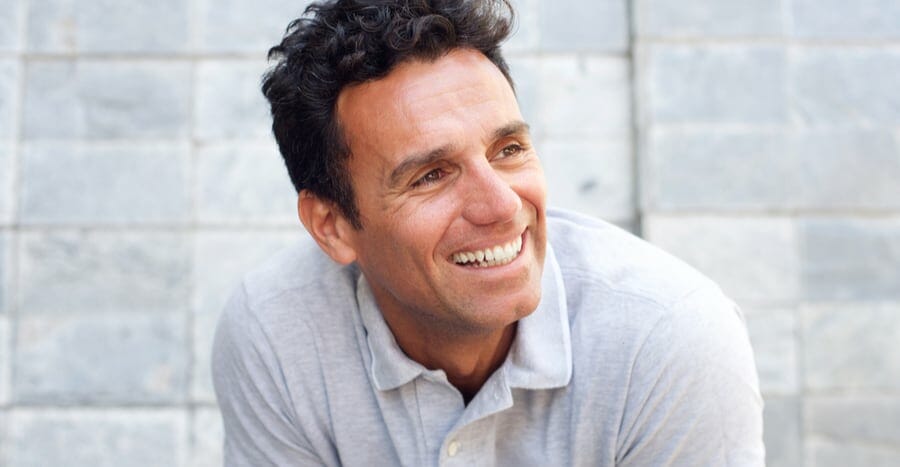 What is Kerfactor?
After extensive research, Kerafactor was designed to address thinning hair with a specific selection of 5 bio-identical growth factors and 2 skin proteins. Each growth factor's concentration is significantly increased and tailored for scalp revitalization. This proprietary and patent-pending formula is individually wrapped in a nano-liposome casing for a "skin-friendly" delivery. This customized approach answers those typical growth factor deficiencies causing hair loss and poor scalp health. The skin proteins assist in scalp circulation as well as hair health. Kerafactor delivers large quantities of key growth factors and proteins into the scalp that lead to significant improvement in scalp health and vascularization - leading to hair rejuvenation.
Why combine it with the LaseMD?
The LaseMD uses a fractional, non-ablative laser to quickly and painlessly deliver energy to the scalp and upper dermis in a manner that slightly dries the scalp and creates microchannels which has shown to increase skin absorption over 5 times. Without the laser, topical hair treatments are minimally absorbed by the scalp. The LaseMD is specifically designed for maximizing absorption of topicals into the skin.
How many treatments will I need?
The 6-treatment protocol is easy to follow performing 1 treatment every 2-4 weeks.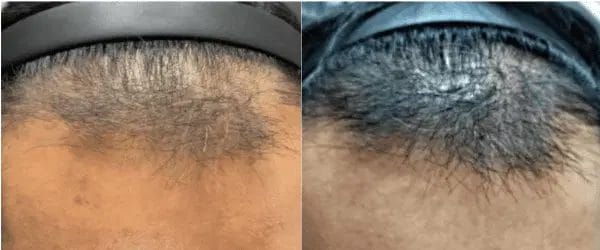 What can I expect?
The Keralase Treatment is less than 30 minutes long and promises to show better results than PRP. The laser treatment feels slightly prickly and warm, but any discomfort is minimal when compared with PRP injections. While everyone is different, patients can expect to start seeing improvement in scalp health, increase in hair shaft size, and a reduction of the appearance of thin hair by the end of the protocol. Maintenance is required approximately 2-3 times/year.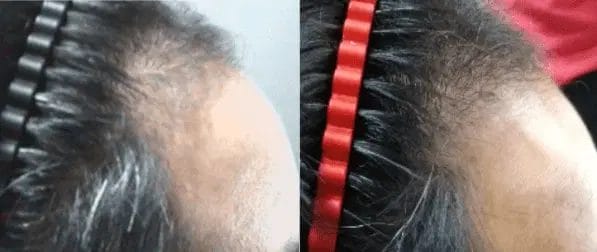 Is there any downtime?
There is no blood draw and no micro-needling like the PRP, so the downtime is minimal. Some patients may experience some mild redness in the treatment area for the first few hours following the treatment session. Following your treatment session, we will review further post-treatment care and discuss how you can achieve your best results.
Will it look natural?
As Kerafactor is a bio-identical hormone therapy, patients who respond will experience a natural progression in improvement that looks completely natural.
Find out more about hair loss options
The best way to find out whether KeraLase or any of our hair loss options is best for you is to book a consultation with us. You can do that directly online or call us, or fill out our contact form here.
contact us