Reduce fat and build muscle
Do you wish you looked more tone and fit? Would you like to have less flab and more defined muscles but don't have hours to spend at the gym? 

Emsculpt NEO may be the ultimate solution for you. It's a revolutionary system that involves two therapies that reduce fat and build muscle at the same time, delivering incredible results and making your confidence soar. It takes non-invasive body sculpting to a whole new level!

Glow Medispa was the first to get Emsculpt Neo in Seattle and Kirkland-- we have learned how to maximize results for our patients.
Contact Us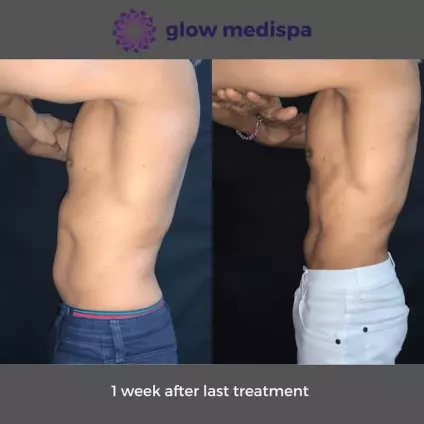 how does emsculpt neo work?
During a treatment, you'll lie back and relax while the Emsculpt NEO works its magic. Once the device is placed on the area of your body being targeted, the radio-frequency heat will increase your muscle temperature by several degrees. You can think of this as your warm up.

Then, the high intensity electromagnetic energy will contract your muscle tissue. This intensity level will be beyond any level you can achieve during a typical workout. Since the muscle stress will force your muscles to adapt, you can enjoy faster, more pronounced muscle growth.

Next, the radio-frequency heat will bring up the temperature in the fat cells and destroy them. Your body will then naturally metabolize and dispose of these dead cells, leaving you with a taut, tight physique that's sure to turn heads.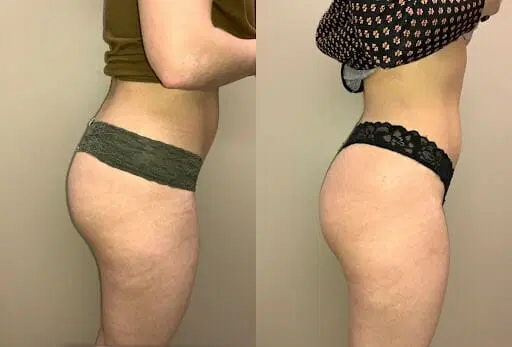 can emsculpt neo treat love handles?
Yes! With the Edge applicators, Emsculpt Neo can treat the entire belly including the love handles and obliques. No other device can deliver both RF and HIFEM+ to simultaneously tone the belly muscles AND kill the fat.
Contact us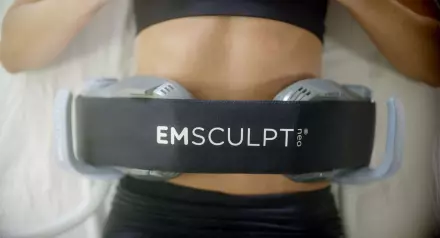 Who's a good candidate for Emsculpt NEO?
As long as you're in reasonably good health, dedicated to a healthy lifestyle, and have a BMI below 35, you may be a good candidate for Emsculpt NEO. Keep in mind that this treatment is not intended to replace a healthy diet and lifestyle. You should eat clean and exercise for at least 30 minutes a day to maintain your results and achieve optimal health.
Should I expect downtime after an Emsculpt NEO session?
Since Emsculpt NEO sessions do not come with any downtime, you can resume work and your daily routine immediately.
Are there any side effects of Emsculpt NEO?
The most common, short-lived side effect of Emsculpt NEO is mild muscle soreness. It's a similar sensation you may experience after an intense workout.
How many Emsculpt NEO treatments should I get?
After you complete a 30-minute treatment once a week for four weeks, you'll enjoy a 30% reduction in fat and 25% more muscle growth, on average. The tighter, leaner body you're longing for will begin to appear three months from your last treatment as this is when your body has disposed of the dead fat cells and allowed for muscle growth.
Is Emsculpt NEO safe?
Yes! Emsculpt NEO is FDA-approved and uses radio-frequency and electromagnetic energy technology that has been clinically tested and proven for safety and efficacy.
How much does Emsculpt NEO cost?
Emsculpt NEO is usually between $750 to $1000 for a single, 30-minute session. We offer discounts on packages. The total cost of your treatment will depend on which area or areas of the body you're targeting and how many treatments you will need.
Real patient results
actual before and after images from Glow Medispa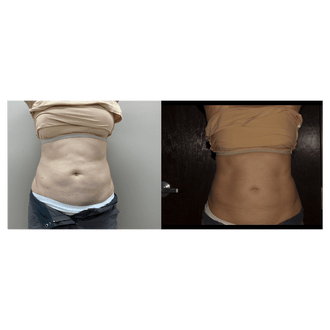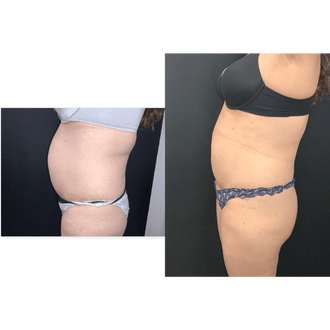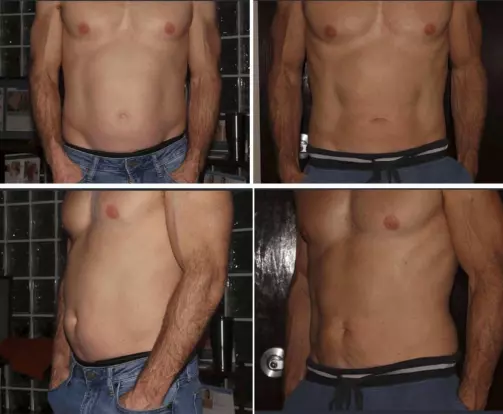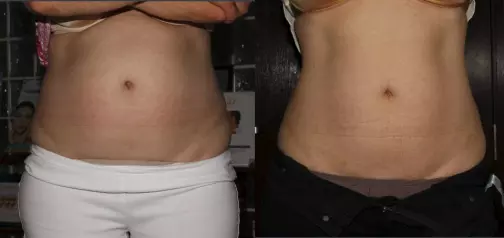 Kimberly explains why Emsculpt Neo was right for her.
find out if emsculpt neo in seattle or kirkland is right for you
Don't let flab and stubborn fat keep you from realizing the contours of your daydreams. Contact us today to schedule your consultation and find out if EMSCULPT NEO may be right for you! We look forward to hearing from you!
contact us