VI Peel
Are you interested in a chemical peel to reduce your visible skin imperfections but aren't sure which type is right for you? At Glow Medispa, we choose the VI Peel® because it is specially formulated to treat every skin type and can safely and effectively reduce a full range of skin imperfections with results in as little as seven days.
WHAT IS THE VI PEEL®?
The VI, or Vitality Institute, Peel is a next-generation chemical peel available by prescription only and is formulated to target a wide range of skin imperfections, including:
⦁ Hyperpigmentation
⦁ Aging skin
⦁ Acne
⦁ Rosacea
⦁ Sun spots and discoloration
While other chemical peels are limited in customization, the VI Peel® comes in multiple varieties depending on your skin condition, and each peel is specifically formulated to be safe for all skin types.
what vi peel is right for you?
there is a vi peel for anti-aging, acne and pigment problems like melasma
vi peel® for aging skin
For reversing sun damage and visible signs of aging, this peel can be used on sensitive areas such as the eye area, <a href="https://glowspaseattle.com/laser-hair-removal/face/">neck</a>, chest, and hands. The gentle exfoliation process also stimulates the production of new collagen and elastin for improved skin tone and texture from the inside out. This peel contains beneficial and effective ingredients such as TCA, Retinoic acid, salicylic acid, phenol and Vitamin C.
vi peel® purify
For acne-prone skin, this type of peel can help reduce and manage breakouts without exacerbating this sensitive condition. The VI Peel PURIFY not only clears blemishes from the skin, but it also effectively clears the scars it leaves behind. The PURIFY blends the original VI formula with Benzoyl Peroxide, Salicylic acid, Vitamin C and Kojic acid for maximum results.
vi peel® with precision plus
This is a peel that is highly effective for targeting skin discolorations including hyperpigmentation, melasma, sun spots, and pigmented skin. The VI Peel® with Precision Plus blends the original peel formula plus Hydroquinone, Kojic acid and Hydrocortisone to restore clear, radiant skin.
How long does a VI Peel take?
Application of the chemical peel takes only a few minutes after the skin is cleansed. Your appointment will allow enough time to go over the procedure and aftercare instructions, in addition to answering any questions you might have.
How to prepare for a VI Peel - what you can and cannot do
⦁ Stop topical Retinols and Retin-A (tretinoin), AHA's (like glycolic acid), BHA's (like salicylic acid) or topical acne medication at least 4 days prior to treatment.
⦁ If you have a history of cold sores (herpes simplex) we can provide a prescription to prevent an outbreak. This is started the day before the procedure.
⦁ No waxing or laser hair removal one week prior to your peel
How long after a VI Peel do you start peeling?
The skin starts to peel on day 3 after the VI Peel has been applied (counting the day of the application as day 1). Wednesday is the most popular day for a VI Peel! Why? If you have it done on Wednesday, your skin will start to peel on Friday, usually in the afternoon. Most of the peeling will happen over the weekend. By Monday, you will still be peeling a bit but most of it will be done by then. Although the peeling can last 5-7 days total, most of it happens within 2-3 days.
How long after a VI Peel can you wear makeup?
Not all makeup is created equal. Most makeup is not safe to place on the skin after any kind of chemical peel. A pure mineral makeup, like jane iredale, can be used throughout recovery. This powder has been formulated to be safe on the skin after procedures like laser and peels. Other brands should be avoided until 7 days after or when the skin has completely healed.
How much does a VI Peel cost?
The VI Peel generally ranges in cost from $250 to $450 depending on the location and what type of clinic is providing the service. At Glow Medispa, our VI Peels range from $325 to $375, with discount packages available.
How long do results last?
Results from the VI Peel are usually evident within a week. Often, conditions (like acne or melasma) require a series of peels to fully treat. Results can be long-lasting if proper skin maintenance is followed. This includes careful high-quality medical grade skin care at home and strict use of sun blocks and avoidance of triggers that might bring back the skin condition. Often results from the VI Peel can last a year or more.
During your consultation with our medical team, we will assess your individual condition and suggest which type of peel can create the best results for you. In addition to visible results in as little as seven days, this treatment can also be used as a long-term option for managing visible signs of aging and maintaining smooth, healthy, glowing skin.
Contact Glow Medispa today to schedule a consultation with Dr. Dee and find out how a VI Peel® can provide personalized results to your unique skin type and condition.
VI Peel before and afters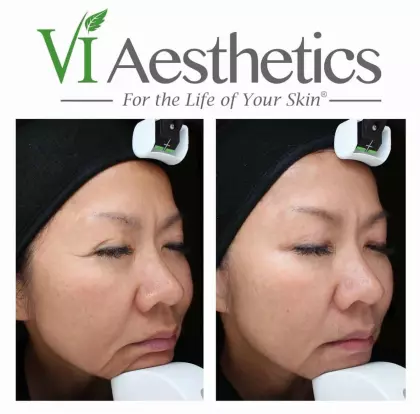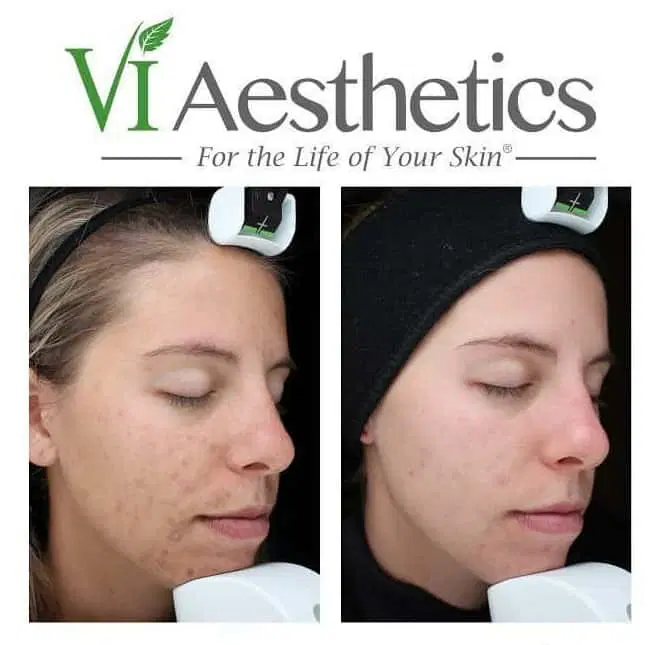 find out whether the vi peel is right for you
We have been providing the VI Peel for 7 years. Questions? We can answer them! Call us or book directly online.
contact us