Laser Hair Removal For Your Legs
Do you ever stop to think about just how much time you've spent shaving or waxing your legs over the years? When you add up all those showers and appointments, not to mention the many more years still ahead of you, the amount of hours dedicated to your legs is obscene. There's a reason laser hair removal has skyrocketed in popularity over the past few years – it's the modern solution to smooth legs that saves time and money.

The words 'laser removal' can sound intimidating, though. We get it! That's why we've put together some of the frequently asked questions about laser leg hair removal.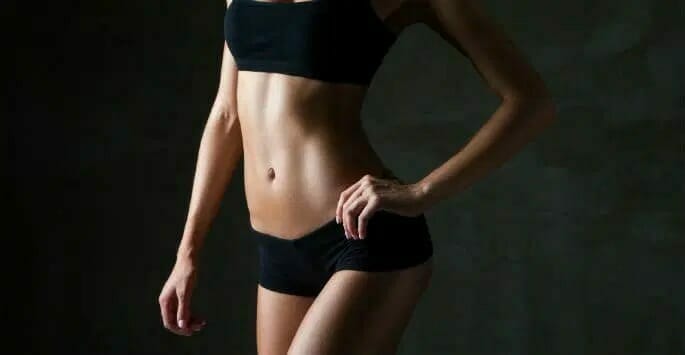 What's So Great About Laser Hair Removal?
Let's dive straight into it! What's all the fuss about?
Laser hair removal is a permanent solution to leg hair. The science behind it is relatively simple: using fast laser light pulses, we're able to destroy hair follicles. By targeting the pigment (color) of the hair, we damage the follicle enough to majorly slow regrowth. As the lasers destroy the very roots of growth, both the hair bulb and stem cells, the hair simply isn't going to grow back. Waxing and shaving may offer temporary solutions, but laser hair removal can give you smooth legs for good!
What Does a Laser Leg Hair Removal Session Look Like?
For most people, getting under the laser is a scary idea. And we don't blame you! If you haven't done it before, it's normal to feel daunted. Luckily, sessions with the laser are easy. You'll be provided plenty of instructions both before and after the treatment, ensuring that you're coming in with the correct stage of hair growth and likewise caring for your body properly after. You'll receive protective eye gear before the session gets underway.
Of course, we know what you're probably worried about: the pain. Once the laser is activated, you're going to feel a slight stinging sensation. While pain levels vary depending on the thickness of your leg hair, most patients tend to report little to no pain at all! It's all very tolerable, and you can freely voice any discomfort at any time. Your laser technician will be experienced and ready to help ease your nerves.
How Long Does Laser Leg Hair Removal Take?
Each laser session for leg hair will probably take around 30-45 minutes. This will vary entirely on the thickness and density of your hair, however, as each patient is unique! Likewise, you will be personally recommended a number of sessions to attend before you get the final result. Typically this will be around 6-8 sessions – though, again, this could vary. Each appointment will be at least four weeks apart, ensuring your hair is at the correct growth stage to ensure the laser achieves the best possible results.
What Outcomes Can I Expect?
We mean it when we say that laser removal for leg hair is a permanent solution. Patients can expect around a 90% reduction in hair growth once their treatment is complete. Your hair will become thinner, softer, and less dense than its current state. What little hair remains or grows back will be harder to see and easier to remove – it's a win-win! Plus, you will be saving time and money for the rest of your life now that you aren't waxing and shaving at such a constant rate. You'll be enjoying your silky smooth legs for many years to come, and might even decide to pop your armpits or bikini line under the laser as well!
Book Your Laser Hair Removal Treatment at Glow Medispa
Let's get rid of all that unwanted hair. Nip hair growth in the bud by investing in top-quality laser hair removal treatments.

Book your very first laser hair removal session today, and one of our experts can help you achieve the smooth skin of your wildest fantasies. Don't wait another day! Your journey to confidence starts now.

For all your laser hair removal needs in Seattle, the Glow Medispa team is ready to assist.
contact us

Book Your Laser Removal Appointment with Glow Medispa Today
Here at Glow Medispa, we're dedicated to helping build confidence. You shouldn't have to fret about an unplanned beach trip or dip in the pool. When you undergo laser hair removal, you're gifting yourself a lifetime of stress-free, smooth legs! Our experienced team will ensure you feel comfortable and relaxed at every step of the hair removal journey. If you think you're ready to say goodbye to your leg hair, contact our friendly staff today and book your very first session.