Laser Hair Removal For Your Bikini Line
Dealing with unwanted hair can be tiresome. Nobody enjoys it! There's nothing fun about making awkward conversation as you get your bikini line waxed, and there's certainly nothing to enjoy about getting yet another ingrown hair after shaving. Both waxing and shaving alike are nonpermanent solutions – meaning you will be maintaining and repeating those processes over and over, indefinitely.

Laser hair removal is booming in popularity nowadays. But, what's got everyone so hyped up about it? Could it be the right solution for you? Continue reading for a full rundown of everything you need to know about permanent bikini hair removal.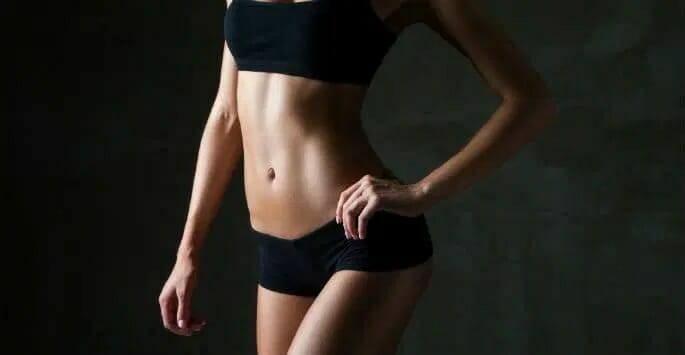 How Laser Hair Removal Works
Laser hair removal sounds a lot scarier than it really is. In reality, the entire process is relatively straightforward! You will work with our experienced providers over the course of several sessions to target the hair follicles at a specific time in their growth cycle. And don't worry about the laser itself – once the session begins, the active laser is going to produce a tolerable stinging sensation. While pain levels can vary depending on the density and thickness of your hair, most people report minimal to no pain whatsoever!
Over the course of several sessions, you will begin to see changes, ultimately resulting in a permanent reduction of hair growth. It's totally worth every minute spent under the laser!
How Many Treatments Does the Bikini Line Take?
Depending on the specifics of your body and hair growth, we may recommend a varying amount of appointments. The minimum for all laser hair removal processes is six, though often it can take more than that. As a general rule of thumb, anyone undergoing laser removal for their bikini line can expect about 8 sessions, spaced out around 6-8 weeks apart. This is to ensure the hair follicles are at the correct growth stage each time they go under the laser!
Laser hair removal: bikini vs brazilian
What's the difference between bikini and Brazilian when it comes to laser hair removal? A bikini procedure targets the hair around the bikini line, and inner thigh. It removes enough hair so that one could wear a bikini without any hair showing. A Brazilian procedure aims to remove all of the pubic hair.
What does Brazilian laser hair removal include?
Brazilian laser hair removal includes all of the pubic hair and the hair along the upper inner thighs of the bikini line. This generally does not include the upper leg or the lower abdomen.
How many treatments for Brazilian laser hair removal?
On average, people will need at least six treatments to remove the vast majority of hair in any given area. For the Brazilian area, this tends to be a few more than other areas of the body because this area is affected by hormones and because some portions of the area can be difficult to reach. Most people undergo between 6 and 10 treatments.
How much does Brazilian laser hair removal cost?
Performing laser hair removal in the Brazilian area is a bit complicated and tricky. It is a sensitive area and has a lot of nooks and crannies. It also has to be done carefully and cleanly. It tends to be a somewhat more expensive area to treat than other areas of the body. This can range often from $350 to $650 per session. At Glow Medispa, our price per session is $450, with discounts available through packages. Our full price list can be found here.
How to prepare for Brazilian laser hair removal?
It is very important to shave the entire area the night before or morning of the laser treatment. The laser targets the pigment in the hair, traveling down the shaft into the follicle in order to kill the cells making the hair. Any extra hair sticking out of the skin directs laser energy in the wrong direction and only contributes to burning hair smell. It is also important to stop waxing completely if you are going to undergo laser hair removal.
How long does Brazilian laser hair removal take?
Each session for Brazilian laser hair removal takes approximately 20 to 30 minutes. Each session should be spaced approximately 4 to 8 weeks apart. Thus, a full series of six treatments can take 6 to 12 months.
Bikini vs Brazilian – What's Right for You?
Is a bikini line hair removal actually what you're looking for?
Before you book anything in, it's important to make sure you know what you're signing up for. Brazilians and bikinis commonly get mixed up, but the difference is pretty simple. A Brazilian hair removal seeks to eliminate all pubic hair, while a bikini procedure is going to target the inner thigh all the pubic hair along the edges of where your underwear would sit. Essentially, a bikini line procedure is an easy way to ensure you can confidently wear your new bikini without any hair showing – perfect for anyone who doesn't want to commit to the full Brazilian procedure!
Some of the Benefits of Laser Hair Removal
As laser hair removal skyrockets in popularity, more and more people are scheduling themselves appointments to smooth out their bikini line. You're bound to be wondering why. Why is laser hair removal worth the effort? What are the perks that set laser removal apart from other hair removal tactics?
Here are just a couple of reasons why so many women are turning to laser removal:
Minimizing environmental damage by no longer wasting hundreds of razors
Permanent hair growth reduction of around 90%
Improved skin pigment and texture by eliminating the damage caused by waxing and shaving
Save time spent on shaving in your morning shower or attending countless wax appointments
Lower your beauty costs by no longer paying for your routine waxing and endless razors
If you're sick of hair along your bikini line and the tiresome efforts to keep it as smooth as you like, make a change! Laser hair removal has endless benefits on offer. There really isn't any reason not to consider a laser bikini procedure – if you want hair gone for good, this is probably your perfect solution.
Book Your Laser Hair Removal Treatment at Glow Medispa
Let's get rid of all that unwanted hair. Nip hair growth in the bud by investing in top-quality laser hair removal treatments.

Book your very first laser hair removal session today, and one of our experts can help you achieve the smooth skin of your wildest fantasies. Don't wait another day! Your journey to confidence starts now.

For all your laser hair removal needs in Seattle, the Glow Medispa team is ready to assist.
contact us

Contact Glow Medispa Today to Book Your First Session
Does laser hair removal sound right for you? Don't wait another day! The sooner you take the leap, the sooner you can be enjoying your effortlessly smooth bikini line.
Here at Glow Medispa, we make every step of your beauty procedures as comfortable as possible. Your laser hair removal procedure doesn't need to be daunting! Book an appointment with our experienced beauty technicians today, and see for yourself just how relaxed and easy permanent hair removal can be.