What is Emsculpt Neo?
Emsculpt Neo was first introduced at the very end of 2019, and has quickly become the dominant body sculpting device in the country, supplanting Coolsculpting. Emsculpt Neo uses two simultaneous modalities to kill fat and build muscle:
Radiofrequency (RF) heats the skin, fat and muscle. It is able to destroy fat cells in addition to tighten skin and maximize the strengthening effect on the muscle.
High Frequency Electromagnetic stimulation (HIFEM) works to cause massive muscle contractions to build and strengthen muscles. Working together, the RF and HIFEM actually increase each other's effects, maximizing results.
How does Emsculpt Neo work on different body parts?
There are 3 different kinds of applicators with Emsculpt Neo.
The main flat applicator - or abdomen applicator - is used for the abdomen, buttocks and thighs. It is large and flat, and can cover a lot of territory.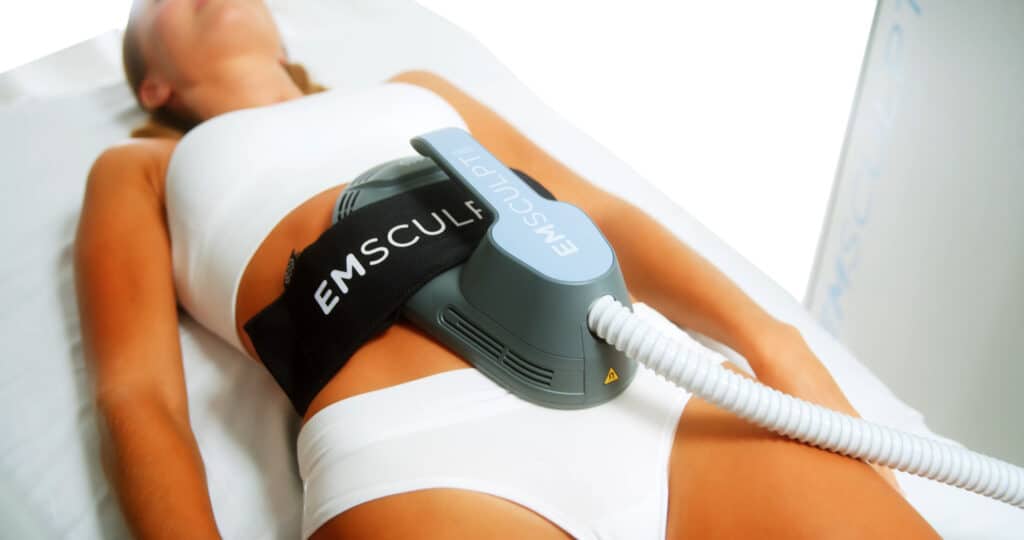 The smaller curved applicator - or arm applicator - can be used for biceps, triceps and calves.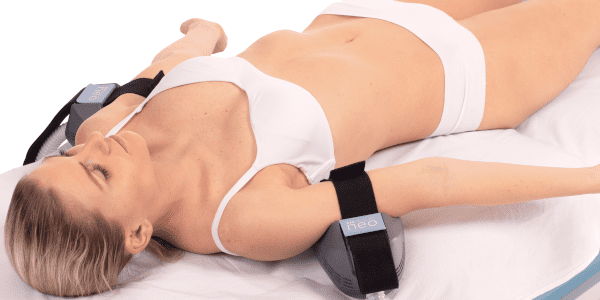 The edge applicator is larger and hinged, designed to wrap around the abdomen and back to treat the love handles and oblique muscles.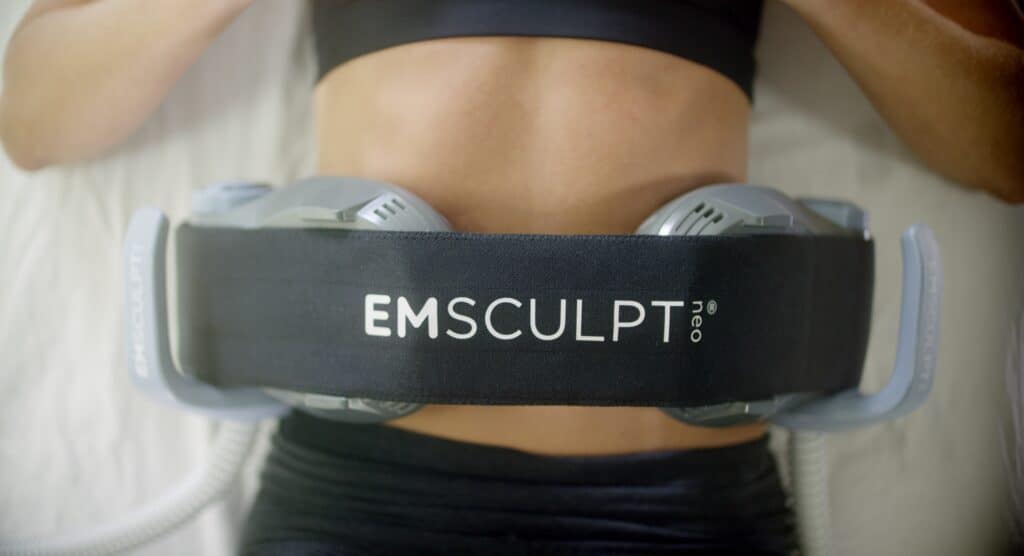 With the versatility of these different applicators, Emsculpt Neo can be used to treat just about every body part.
What are the benefits of Emsculpt Neo?
The results from Emsculpt Neo are decreased fat and increased muscle strength, tone and increased muscle mass. Emsculpt Neo can help to achieve:
⦁ Toned abdominals
⦁ Lifted, toned buttocks
⦁ More defined arms: biceps and triceps
⦁ Slimmer love handles
⦁ Stronger abdominal obliques
⦁ Inner and outer thigh toning
⦁ Tighter, firmer calf muscles
Summary
Emsculpt Neo has become the dominant body sculpting technique in the US.
Emsculpt Neo uses two simultaneous therapies, RF and HIFEM, to create the maximum benefit for both fat burning and building muscle.
Emsculpt Neo has three versatile applicators and can be used to slim and tone just about every body part.